Terminal without fees for up to 36 months!

We created the Smart Business product line together with our customers. They know the best what they need and in what form.


Thanks to our expertise and the plug & play formula, our solutions allow customers to significantly reduce implementation time, and the final result is exactly what they expect.

We also like challenges. Every new implementation brings something interesting, and that is the reason why we are flexible and adapt our solutions to the customer's needs.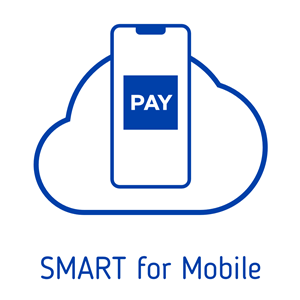 Smart for Mobile - Application
Solution properties:

maximum simplification of payments in a mobile application

full transaction security (no card numbers in the application – tokenization)
the customer can define several different cards in the mobile application (e.g. private, business, currency)
the customer selects the card during the transaction
easy integration of solution with the mobile application
Users making purchases in a mobile application are used to the maximum convenience. In contrast to making purchases in classic eCommerce, they can focus their attention on a smartphone screen only for a moment. During that time, you should make it possible for them to go through the entire purchase path, and of course, to complete the payment.



That is why the payment process must be exceptionally efficient, without need for redirecting, leaving windows, scrolling screens or providing additional data, e.g. card number, validity date, etc. One click and that's it, just one click.