Terminal without fees for up to 36 months!

We created the Smart Business product line together with our customers. They know the best what they need and in what form.
Thanks to our expertise and the plug & play formula, our solutions allow customers to significantly reduce implementation time, and the final result is exactly what they expect.

We also like challenges. Every new implementation brings something interesting, and that is the reason why we are flexible and adapt our solutions to the customer's needs.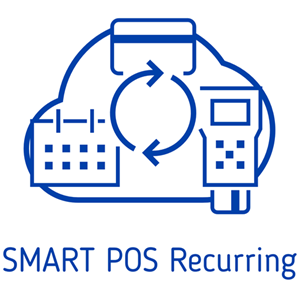 Smart POS Recurring – Application
The Smart POS Recurring solution can be used in all types of situations where the payment receiver acquires customers for Recurring payments via direct contact, e.g. charity organizations, fitness clubs, schools, kindergartens.
Solution features:
easy subscription of the payer to the service (here and now, during the direct contact with the customer)

immediate verification of the payer application
full automation of recurring card payments
significant increase in customer conversion in comparison to direct debit
maximum transaction security (card numbers are unavailable to the terminal handling staff)
no need for technical integrations
merchant panel for payment and customer management
Smart POS Recurring is a solution enabling subscription to payment card recurring payments on a standard POS payment terminal. An ideal solution for charity organizations.


In a stationary point, as well as in mobile one, e.g. during various types of events, a terminal with active Smart POS Recurring function allows an organization employee to subscribe an interested person to the group of regular donors in only a few seconds. That is how much time it takes to define the amount of the monthly payment, verify the card at a bank and turn its number into a secure token.



Recurring card payment is done automatically, in a cycle and amount agreed between the organization and the donor. Everything with maintaining the maximum transaction security.




Smart POS Recurring is an excellent alternative to direct debit, where you cannot know for sure whether the bank will accept the application, whether the signatures match, et cetera..